Zen Studios is pleased to announce that they are working on Marvel Pinball: Avengers Chronicles, a new pack of tables for Pinball Marvel game to be included in several of the characters in the new film of The Avengers, whose premiere is expected in theaters during the month of April.
Avengers Chronicles downloadable content will be available in May through Marvel Pinball PlayStation Store, Xbox Live Arcade Pinball FX2, and as a separate download for PlayStation Vita. Becoming the first game of Zen Studios for the new Sony laptop.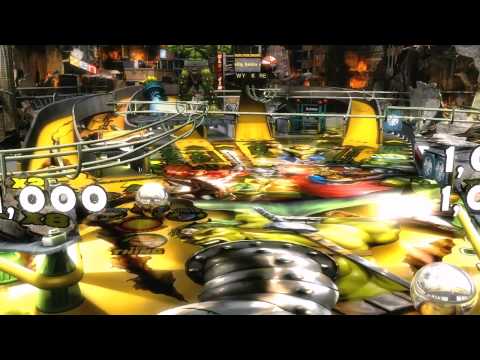 Table Overviews:
The Avengers Marvel table reflects the anticipated film events of the Avengers, facing six Avengers against the invasion of Loki on Earth. Nick Fury commands the team of Iron Man, Captain America, Thor, Hulk, Black Widow and Hawkeye. Each character is represented by a ball that reflects its aspects and powers.
 After being banished to outer space, the Hulk returns to Manhattan in search of revenge against the Illuminati, the X-Men, Iron Man, Fantastic Four and Doctor Strange, World War Hulk.
 Silver Surfer and Adam Warlock want to recover the six Infinity Gems and save the universe Thanos in The Infinity Gauntlet. An intense action pinball table in which each gem has a special effect on the table, such as setting the table face down.
 The Avengers must defeat Odin's brother, the Serpent, and free the world from the clutches of chaos. With a design unlike any other board to date, Fear Itself uses magnetic energy in a way never before seen in a pinball table.