Ubisoft brings a new video today of anticipated Assassin's Creed 3. In this new video Alexander Hutchinson, Creative Director of Assassin's Creed 3, leads us on a journey where you learn more about Connor, a Native American assassin tasked with thwarting the efforts of the Templars.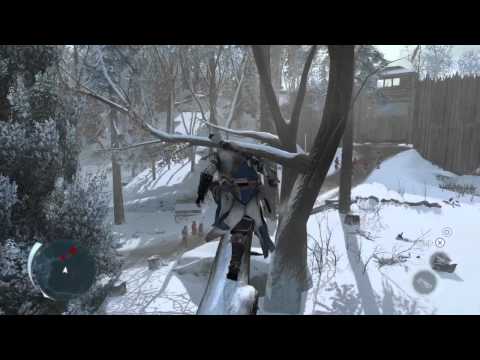 In development for over three years, the game features the revolutionary new engine AnvilNext, animation systems and climate that creates unparalleled realism, and a whole new combat system more intense than ever. The demo footage shows Connor navigates the trees and snowy terrain while utilizing his new moves and abilities to assassinate his targets.
Assassin's Creed 3 will be released on the Xbox 360, PS3 and PC on October 30, 2012. A Wii U is also in development, but its release date has not been confirmed.