2K Sports has revealed the full list of legends players who will be attending the new way "NBA's Greatest" NBA 2K12, which will be on sale on October 4th on the PlayStation 3, PlayStation 2, Xbox 360, Nintendo Wii, PlayStation Portable and PC.
For the first time, fans can take control of some of the most iconic players in NBA history as Michael Jordan, Magic Johnson, Larry Bird and Julius Irving, and pitted against other teams in the league classic or more current to create their dream games. Each of these 15 legends has been recreated in detail meticulously, including recreations of each field of every age, team uniforms, custom moves and even have reflected the styles of broadcast TV in every age. Players can experience the legacy of these stars using their movements as the unstoppable skyhook (skyhook) Kareem Abdul-Jabbar, to dominate the field.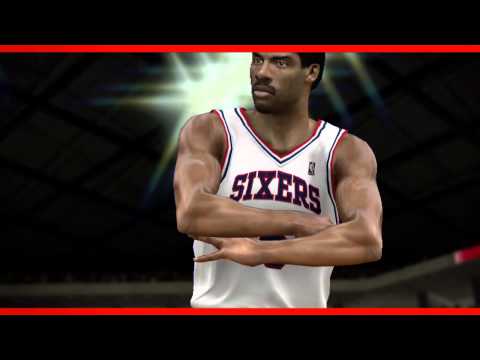 The players included are:
Kareem Abdul-Jabbar
Larry Bird
Wilt Chamberlain
Julius Erving
Patrick Ewing
Magic Johnson
Michael Jordan
Karl Malone
Hakeem Olajuwon
Scottie Pippen
Oscar Robertson
Bill Russell
John Stockton
Isiah Thomas
Jerry West
Also, if you're the first to buy the game, get free two historic NBA teams: Golden State Warriors from 1990-91 and the 2001-02 Sacramento Kings.