Google, today dedicated its homepage doodle with a colorful and cheerful note to the designer, on the occasion of 100th birthday of the late Disney artist. The doodle today is dedicated to Mary Blair, the famous American designer, whose pencil has produced the animated characters of "Alice in Wonderland," "Cinderella," "Peter Pan" and many other masterpieces of Disney.
Mary Blair was born on October 21, 1911, exactly 100 years ago, in McAlester, Oklahoma and died in 1978 at the age of 66 years. He joined Disney in the 1930s and Mary Blair followed him into the company in 1940. Blair is best remembered for the creation and imagination of "Alice in Wonderland", the symbol of Disney animated films, and its characters Biancoconiglio, Queen of Hearts, Cheshire Cat and Mad Hatter. He has also contributed to other cartoon.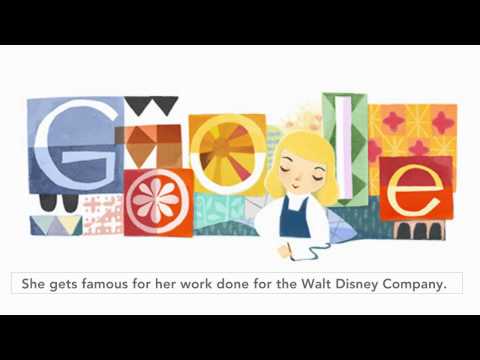 Today's Doodle honors Mary Blair, an artist whose distinctive artistic style brought numerous Walt Disney animations to life. The little girl that replaces the letter 'g' of the doodle on the site's home page is a caricature of Mary Blair herself.
Happy birthday, Mary Blair!