There has been or never is or never will be any paralle alternative to R/C cars. No matter what your age is, you got to be really 'uncool' to enjoy controlling a R/C car. Here is the BlueDrone project which wants to make use of your Android smartphone as a controller and kind of do away with those silly remotes. The concept here will pair the car with the Bluetooth-enabled handset, post which you will be able to maneuver it with your phone with the onscreen controls.
The demo video here will give you a good look on how well this thing works. It can roughly deliver a drive time of 3 hours out of 3 AA batteries with a range of about 30 feet.This concept lets you tap into the capabilities of your ubiquitous smartphone and thus bring fresh capabilities on the table.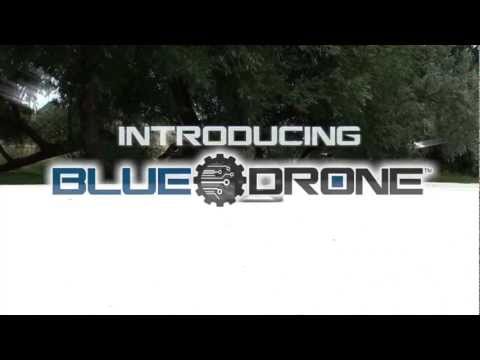 The custom app here will let the driver use the device's accelerometer to steer as an alternative to the onscreen wheel. Only if engine revving/tire screeching sounds could be added, I would have done a flip each time this thing sprung into action. The folks behind this need $200,000 to commercialize their project out of which they have managed to garner about $1,200 in the first day itself. We hope more funding comes their way and we get to lay our hands on this one soon.